Wallace and Gromit: The Curse of the Were-rabbit
Level: Primary, 5-11
Subjects: Art & Design, Design & Technology, ICT, Literacy, Music
Wallace and Gromit's neighbourhood is being terrorised by a veg-ravaging rabbit monster who is attacking the town's vegetable plots. The duo vow to catch the beast and save the fate of the annual Giant Vegetable Competition.
Link to Interactive content now available to download (551MB)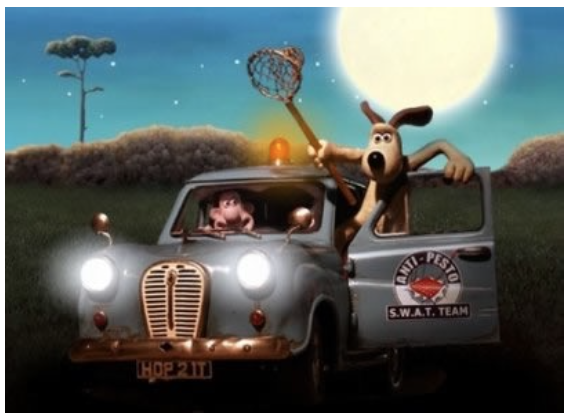 Downloads can take up to 30 minutes, depending on connection. 
Some components do not work on Apple Mac's or iPad's
Resource activity sheets
To download / print, click here (PDF, 3.75MB)
Director: Steve Box, Nick Park
Starring: Voices of Peter Sallis, Ralph Fiennes, Helena Bonham Carter, Peter Kay
BBFC classification: U
© 2005 Film Education,
™ and © 2005 Aardman Animations Ltd,
© 2005 DreamWorks Animation and DreamWorks LLC.
All Rights Reserved.