---
Genres
Open PDF

When you analysed the top 100 films you may already have identified specific genres which are popular with cinema goers.

Look at the information given in the document which introduces the performance of different popular genres at the box office. Again, consider when each of the different types of films are released , particularly when it comes to animation. How does this tie in with the potential audience of the film? Why do you think that the superhero genre is so popular at the moment?

Extension Task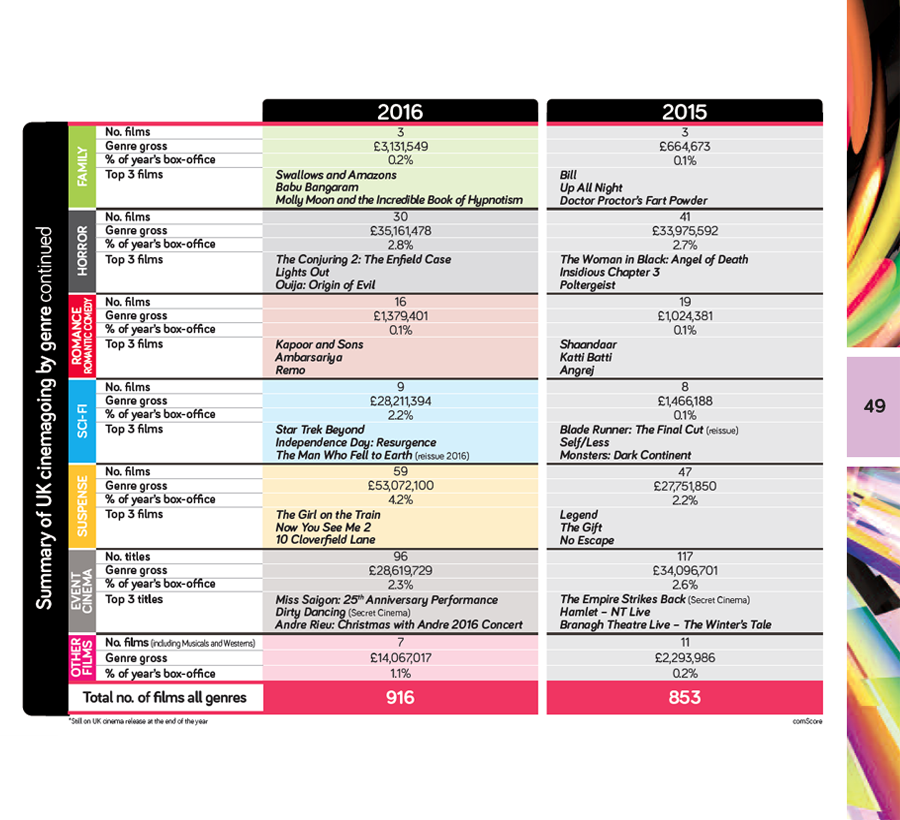 Open PDF

Now look at the information on various other genres, including comedy and documentary. Taking each genre individually, try to come to some conclusions about which might be the most popular genres at the cinema during 2016. You should consider not only box office figures but also the number of each type of film released.

If you were a distributor looking for films to release in 2017, what specific genres do you think might bring you financial success?

Look again at the introductory materials on British films. Which specific films are mentioned? How "British" do you think these are? Have you heard of all the films mentioned? How are British films defined here? Simply by their subject matter?

Can you find out how these films performed at the box office? What might this tell you about the market for British films?